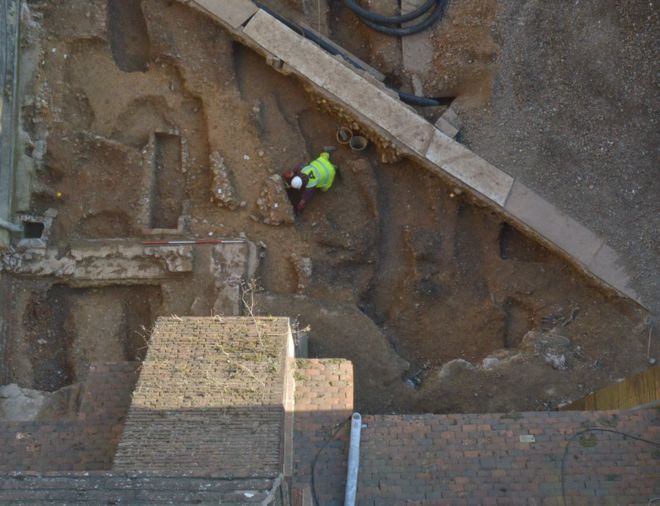 Remains of the original apse built in 1077 was unearthed during excavation work at
St Albans Abbey has been confirmed as one of England's early Norman cathedrals after experts uncovered foundations of the early church.
Remains forming part of the early Norman abbey have been identified after foundations of the 11th Century church were revealed during excavation.
Site director Ross Lane said: "We knew it was probably there but this confirms it."
Other Norman cathedrals in the UK include Durham and Canterbury.
The Hertfordshire abbey is dedicated to Britain's first saint, St Alban - a citizen of Roman Verulamium - who was martyred by the Romans.
The first church at the site was probably a simple structure over St Alban's grave, making this the oldest site of continuous Christian worship in Britain.
Read the rest of this article...