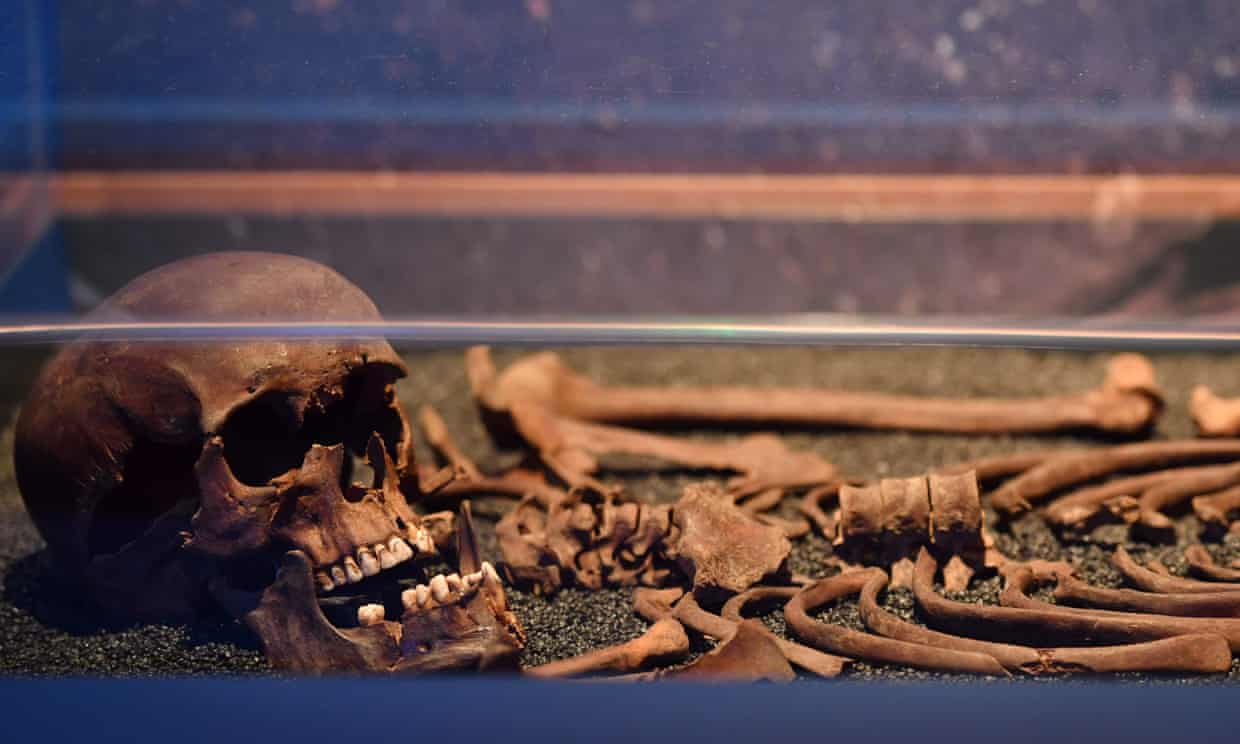 A skeleton unearthed during the Crossrail excavations at Liverpool Street on display at the Museum of London Docklands. Photograph: AFP/Getty
The skeletons of two men who were buried apparently hand in hand during an outbreak of the Black Death have been excavated from a plague burial ground in London.
The men, believed to have been in their 40s, were buried in the early 15th century in a carefully dug double grave, in identical positions, with heads turned towards the right and the left hand of one man apparently clasping the right hand of the other.
Both are assumed to have died in one of the bubonic plague epidemics that swept the capital in the years after the most famous outbreak in 1348, which is estimated to have killed more than half London's population.
Read the rest of this article...