The newly excavated Curtain theatre in Shoreditch is believed to be where Henry V was first performed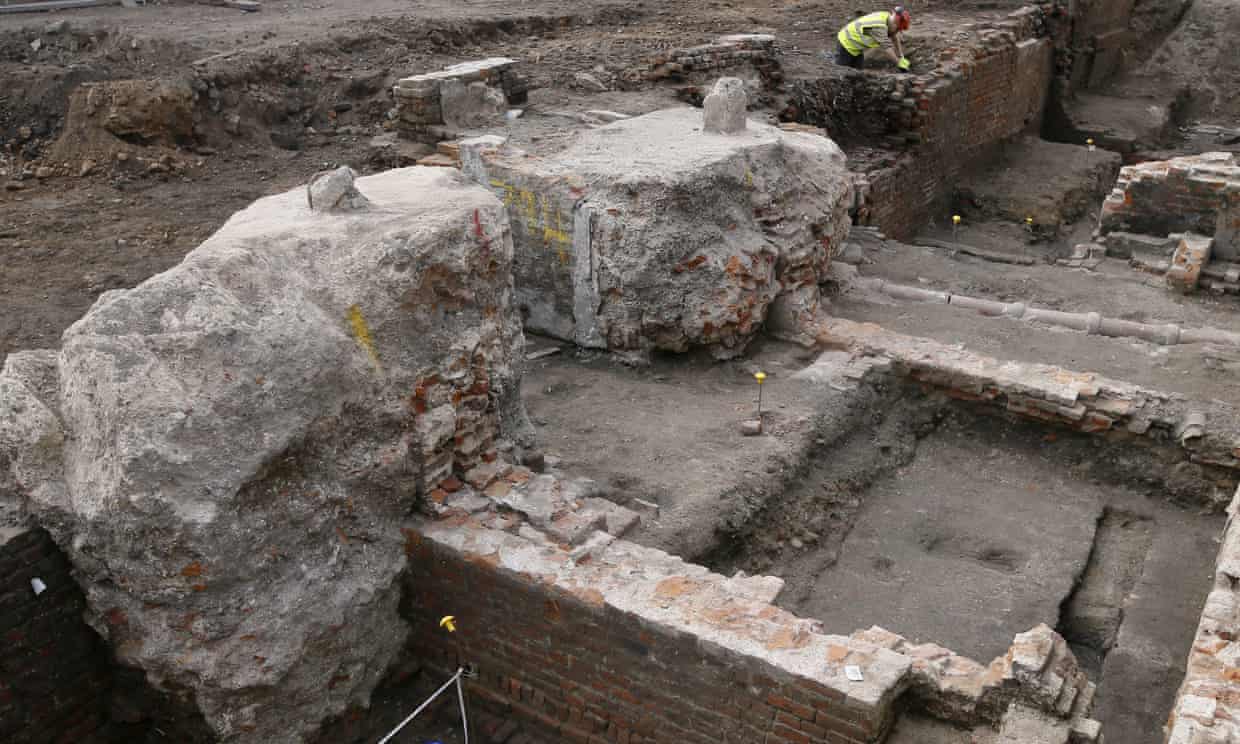 An archaeologist works on the exposed remains of Shakespeare's Curtain theatre. Photograph: Kirsty Wigglesworth/AP
The battle scenes of Shakespeare's Henry V may have been written to suit the long, narrow stage of the Curtain, one of the earliest purpose-built theatres in London.
The foundations of the theatre in Shoreditch have been excavated, revealing that it was a rectangular building with a stage about 14 metres long and five metres deep – a different shape from the "wooden Os" of Shakespeare's more famous theatres on the South Bank, the Globe and the Rose.
Archaeologists have discovered traces of a tunnel structure, accessed by doors on either end of the stage, which would have allowed actors to exit from one side and come on again from the other without being seen by the audience.
Read the rest of this article...